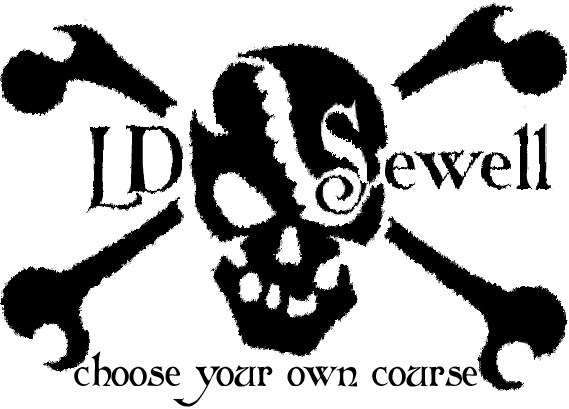 It means several things. Number one is that it is a symbol of utter contempt and defiance… for all things related to the rat race, and its resultant indentured servitude of millions of people caused by rampant consumerism fueled by credit induced debt that damages and destroys lives, companies and organizations alike.
It is a wake up call and a sign that there are alternatives and different approaches to living that are available to, and attainable by anyone who wants them enough to get up off their ass and go get it…
Choose your own way of life, and stop following the path of normal – become intentionally abnormal and think independently, live a better more self reliant life of your own choosing instead of slaving away week to week, month to month year to year just barely scraping by while being bled to death financially trying to pay for a bunch of unnecessary crap.
At sea there are no roads, no paths laid out – not in the deep water. There you choose your own course and head off toward any destination over the horizon and toward any distant shore you choose. So are the courses available to you in this life. You can keep doing what you are doing if you like – and if you like what you are getting, that's all good… But if you aren't happy with what you have been getting then choose something different – choose a different course to begin getting a different result.
Finally its about courses of study – choose courses on topics of specialized information to help you make informed decisions and to be able to set and then systematically reach goals of your own choosing. Educate yourself instead of just allowing mainstream society to bombard you day and night into obedience to buy ever more valueless consumer crap on credit.
Instead take a course and learn how to do something different – something better. Not just my courses either – get the information you need where ever you can find it and use it. Seek out courses, books and information that can help you design and build your own better life – and go do it before you get too old to be able to do anything at all. Your most valuable commodity is TIME and it waits for no one. The clock is already ticking.
My logo is also an attention getter …  ; )